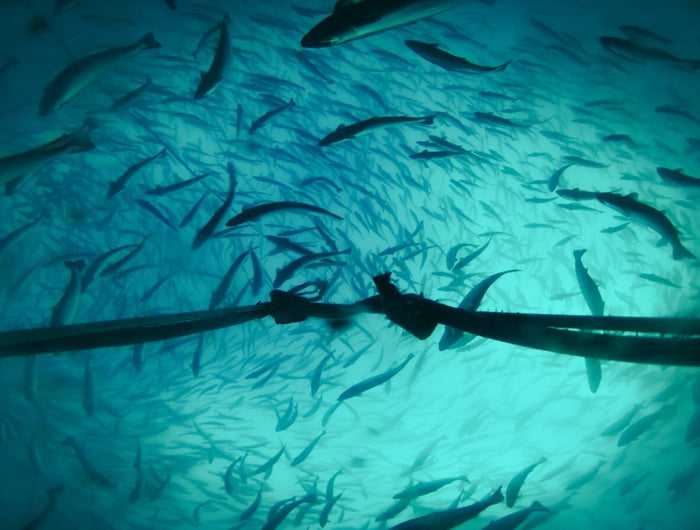 Monitoring & Control
Static and Portable systems for measuring DO, Temp, pH, Ozone, CO2 and many more parameters

OxyGuard Pacific
Pacific is a measuring, monitoring and control system designed for use in fish farms. It is both multi-channel and multi-parameter, and forms a modular small size complete system. A member of the Commander series of equipment, it can be used both as a stand-alone system or as a part of a larger Commander Pacific system.
Up to 20 probes: wired, wireless
Combination of relays and digital inputs/outputs (up tp 30 of each)
P-NET, API – Interface, TCP/Modbus, TCP/IP, USB
Extend you Pacific System
Pacific I/O

2 digital probes
8 on/off (inputs, outputs or a combination)

Pacific Probe

8 analogue probes
2 digital probes

Analogue (4-20 mA)

8 mA inputs/outputs for active and passive devices such as sensors, flow meters, etc., or control of valves, pumps, etc.

Probe Unit XD

14 digital probes

EXO Multiparameter Sonde
EXO Multiparameter Sondes — the best-in-class platform for the highest quality data. EXO's dynamic range of smart sensors provide comprehensive multiparameter water quality data while SmartQC ensures proper calibrations and top sensor performance. You can be confident in your extended deployments thanks to EXO's tough materials and unmatched anti-fouling technology.
Smart Sensor Options
• Conductivity/Temperature (wiped and non-wiped)
ISEs (Ammonium, Chloride and Nitrate)
pH (Guarded and Unguarded)
pH & ORP (Guarded and Unguarded)
Total Algae (Chlorophyll + Phycocyanin and Phycoerythrin)

OxyGuard Marlin
Marlin is a single-channel measurement transmitter instrument explicitly designed for use in aquaculture.
One of the critical advantages of Marlin is its water resistance, which means it can be used in various wet environments without fear of damage.
You can order Marlin with the probe of your choice to meet your specific needs:
Dissolved Oxygen (Electrochemical or Optical)
Any other probe with 4-20mA Input (e.g. Model 420)
Analogue Probes for Pacific and Marlin
Digital P-Net Probes for Pacific and Marlin

GroAqua GroSensor
The GroSensor utilises one of the best sensors in the world to ensure accurate readings. It includes data backup measures for secure data storage and is compatible with a variety of hardware and software solutions. The sensor is housed in a robust casing with a durable cable that can withstand some of the harshest conditions
Tested in Harsh Conditions
Integrated with GroVision
The GroVision software is designed to view logged data from various types of sensors used in fish farms. Built on big-data technology, the software is capable of handling vast amounts of data with ease. With this software, you can view trends in the readouts from the GroSensor and monitor values in real-time.
GroVision can also be used to log and monitor multiple sensors, including Dissolved Oxygen, Temperature, Salinity, pH, Turbidity, Algae, sea current, and weather.